Granite countertops are a lovely addition to any kitchen or bathroom but not all granites are one and the same. Choosing the type of stone that can handle the environment of a designated "splash zone" is just as important as choosing the perfect color to match your décor. A variety of properties come into play that makes this rock worthy of being featured in your home. It's choosing the right properties that can make the difference between creating the perfect evening meal and worrying about your waterlogged stone.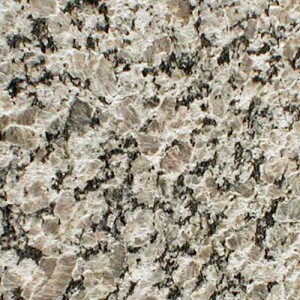 Maroon Pearl granite would be a welcomed addition to any kitchen or bathroom!
We specialize in installing Biotite granite countertops:
Biotite granite is notoriously known as the perfect countertop stone for its solidity and ability to weather the elements. Outdoors or indoors, biotite granite is much more resistant than its fellow granite brethren such as talcose and tourmaline. With a variety of colors to choose from and the shine that comes naturally from this stone, you can't go wrong.
It looks similar to marble, but is much more durable:
If you're interested in a biotite alternative, hornblende granite is the way to go. Like biotite, it, too, can withstand the elements but has an added bonus: it resembles marble. Thanks to the mica that gives this stone its color, you can have a gorgeous bathroom on a budget. Hornblende is also stronger, less likely to shatter and more stain resistant than marble which means water is more of a friend than foe.
We can help you with purchasing the proper sealer:
Regardless of which type of granite you choose, you'll want to make sure your newly installed countertops are sealed. Even almost perfect granite like biotite doesn't polish well without sealer. But once the countertops are protected and routinely maintained, they'll be ready for your freshly washed veggies in no time.
Be sure to contact us today at (713) 460-4441 or schedule an appointment online to get a free quote and take advantage of our amazing offers immediately!