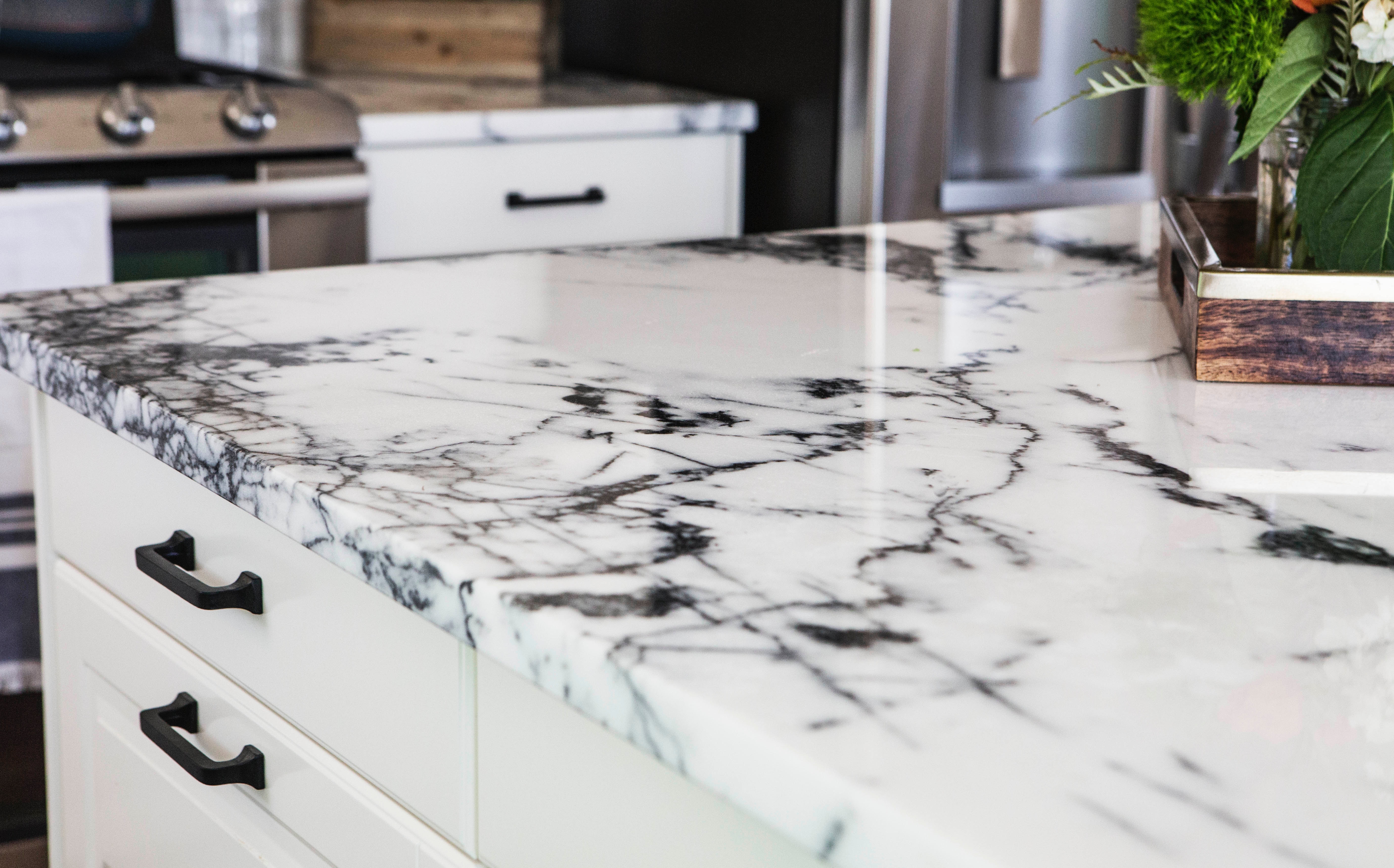 Design a kitchen you'll want to spend all your time in! It's easy to bring beauty, durability and functionality to the most popular room in your home when you spruce it up with beautiful countertops. Our quick guide will educate you on different types of stone so you can determine which one is right for you!
Granite Kitchen Countertops
Granite is a popular choice for many rooms in a home. It is a sustainable and low maintenance choice, which are just a few reasons they have grown in popularity across households, worldwide. Here are a few more benefits to help you decide if granite is the right countertop for you:
Low repair risk.

One of the biggest benefits of granite is its low repair risk. Sealer technology has come a long way, so there's a good chance it will last for 10 years. When you do need to reapply the sealant, it can be done affordably (many homeowners even do it themselves with ease).  
Granite is affordable.

Choosing granite countertops won't require you to go over your budget. For a typical kitchen, granite countertops may cost you between $3,000 to 4,000—a more affordable option than marble.
You have (exotic) options.

As it's true with all types of natural stone, granite colors are limited, but you can broaden your choice with exotic options. Choose from variables like color, backsplash and total square footage in order to find the perfect granite countertop for your Houston home.
Bring on the Beauty of Marble Countertops
The beauty, decadence and durability of marble makes it a superior countertop for your kitchen or bathroom. If you haven't entertained the idea of marble in the past because of its price, you may want to rethink that decision—as marble is one of the most affordable natural stone countertops around.
Marble also offers a classic, beautiful look that instantly brings value and elegance to any room—in any home. However, marble can get scratched and stained easily, yet many homeowners find the benefits of marble to outweigh the risks for all the beauty it offers.
Houston's Top Slate Countertop Provider  
The beauty of slate countertops is durability and low maintenance. When you invest in slate, you'll have a variety of colors to choose from, as well as the peace of mind of having one of the hardest materials around. If you spend a lot of time in the kitchen, slate countertops are an ideal choice. They don't need sealing, are heat resistant and stains won't penetrate.
Whether you decide on slate, marble or granite countertops, the right company makes all the difference. Rock Fin Countertops is Houston's leader in natural stone countertops. From quality to impeccable service, you can see for yourself why we have been a trusted source for countertop installation since 1996. Request a free quote today!